Advertisement
Vishal & Hansika Starrer MagaMaharaju Telugu Movie First Look Poster is Out !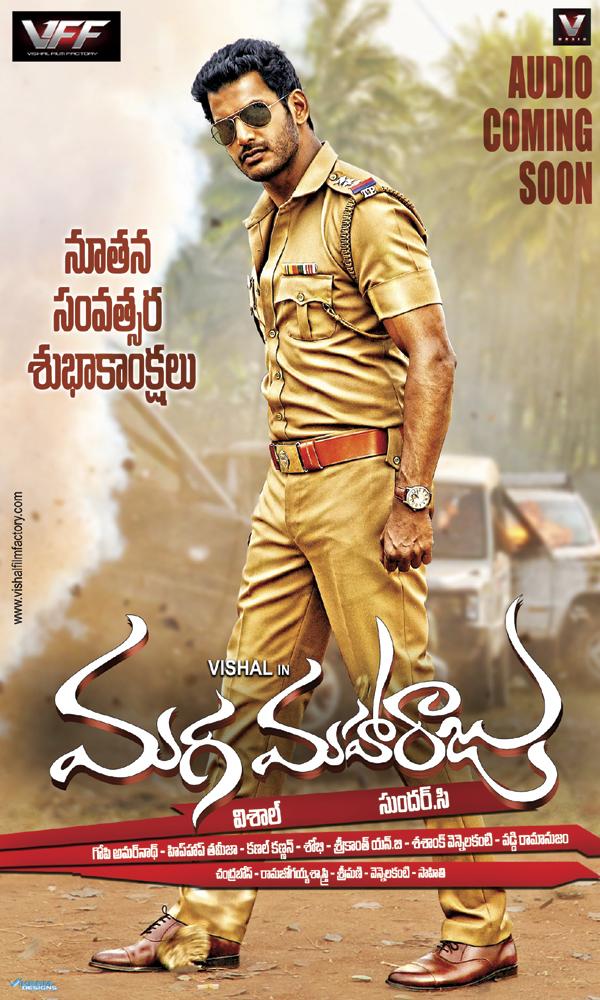 Young hero Vishal is a popular star in Tamil. Many of his Tamil films were released in Telugu and went on to become superhits. Now, Vishal's latest film 'Aambala' will be releasing as 'Maga Maharaju' in Telugu.
Jointly produced by Vishal and Sundar C, 'Aambala' is an out and out comedy film directed by Sundar C. This film's audio was launched in Chennai few days ago and the official trailer was released yesterday.Hansika plays Vishal's love interest in the film, while Madhurrima is also playing an important role in the film.